WELCOME AFRIMED BUSINESS CLUB
FOLLOW US ON OUR SOCIAL CHANNELS! 
Join AFRIMED Business Club!
The ecological restoration of marine environments is providing new opportunities for a wide variety of businesses in Europe. AFRIMED will develop innovative restoration actions to restore degraded Cystoseira forests and services to the benefit of society and related industries, thus promoting a sustainable Blue Growth. 
AFRIMED BUSINESS CLUB aims to develop a new method for stimulating business opportunities and blue growth. The BUSINESS CLUB will promote interactions between its member organizations and the scientific community. 
AFRIMED aims to make a sea change in how industries, academia and policymakers in Europe work together.
Join AFRIMED Business Club:
Preferential access to results from field tests of new methods in marine restoration.
Direct contact with BUSINESS CLUB members through responsive 'Industry Portal'.
A one-stop service for industry, scientists and specialising in marine restoration tool
New business opportunities in marine restoration
Stay up to date with the news of the Business Club! Lots of new ideas, workshops, events, new business opportunities in marine restoration and more.
Keep me logged in!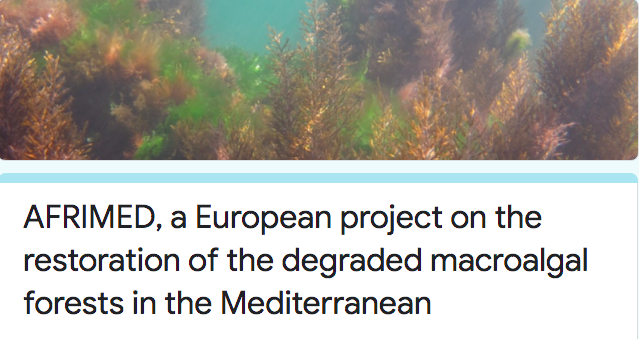 Help the AFRIMED project! If you are interested in coastal conservation and restoration, fill out this short survey.
Your views are very important to our research! Make your voice heard.
The questionnaire is anonymous; no names or e-mails are required and the answers cannot be linked to the participants of the survey.
Many thanks for your support and time!
Thanks to all!!
Factsheets, posters, dedicated newsletters and much more.
Find out who joined our community.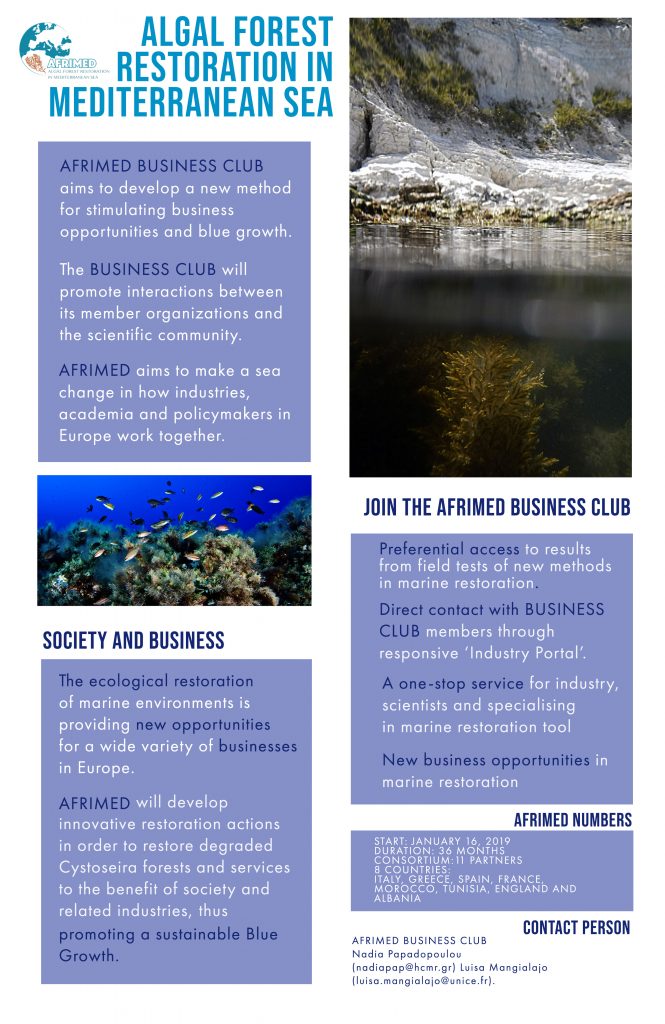 What are you waiting for? Join the AFRIMED Business Club