AFRIMED IS AN EUROPEAN PROJECT ON THE RESTORATION OF THE DEGRADED MACROALGAL FOREST (Cystoseira)
This project has received funding from the Executive Agency for Small and Medium Enterprise (EASME) and European Maritime and Fisheries fund (EMFF) under grant agreement No 789059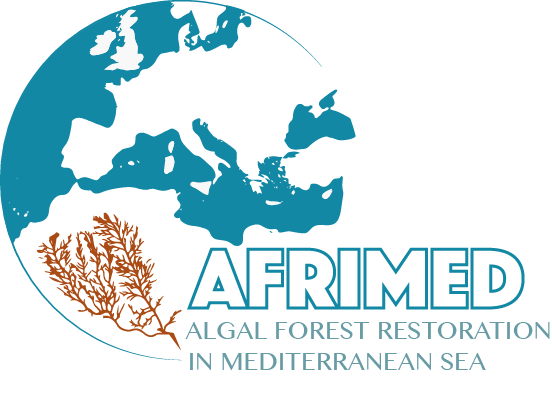 OF THE OXYGEN

WE BREATH
COMES FROM
MARINE FORESTS
OF THE MARINE FORESTS
IT WAS LOSS!
Habitat loss is one of the most pervasive threats to the diversity, structure and functioning of coastal ecosystems and the goods and services they provide.
In the Mediterranean Sea, macroalgal forests represent one of the most valuable, but rapidly disappearing habitats.
We need more powerful tools to address the issue and bring about the change required.
BUSINESS CLUB
AFRIMED JOINT US
"Human technologies have increased the use of natural resources and caused an unprecedented habitat loss. It is now time to use the best technologies to restore degraded habitats"
                                                                                           Roberto Danovaro                                                                                                               AFRIMED Coordinator
We're back The AFRIMED website has been restored. We apologize for the wait! Follow us also on the social channels Twitter and Facebook!