IT'S TIME TO RESTORE MARINE ENVIRONMENTS! IT'S TIME TO AFRIMED!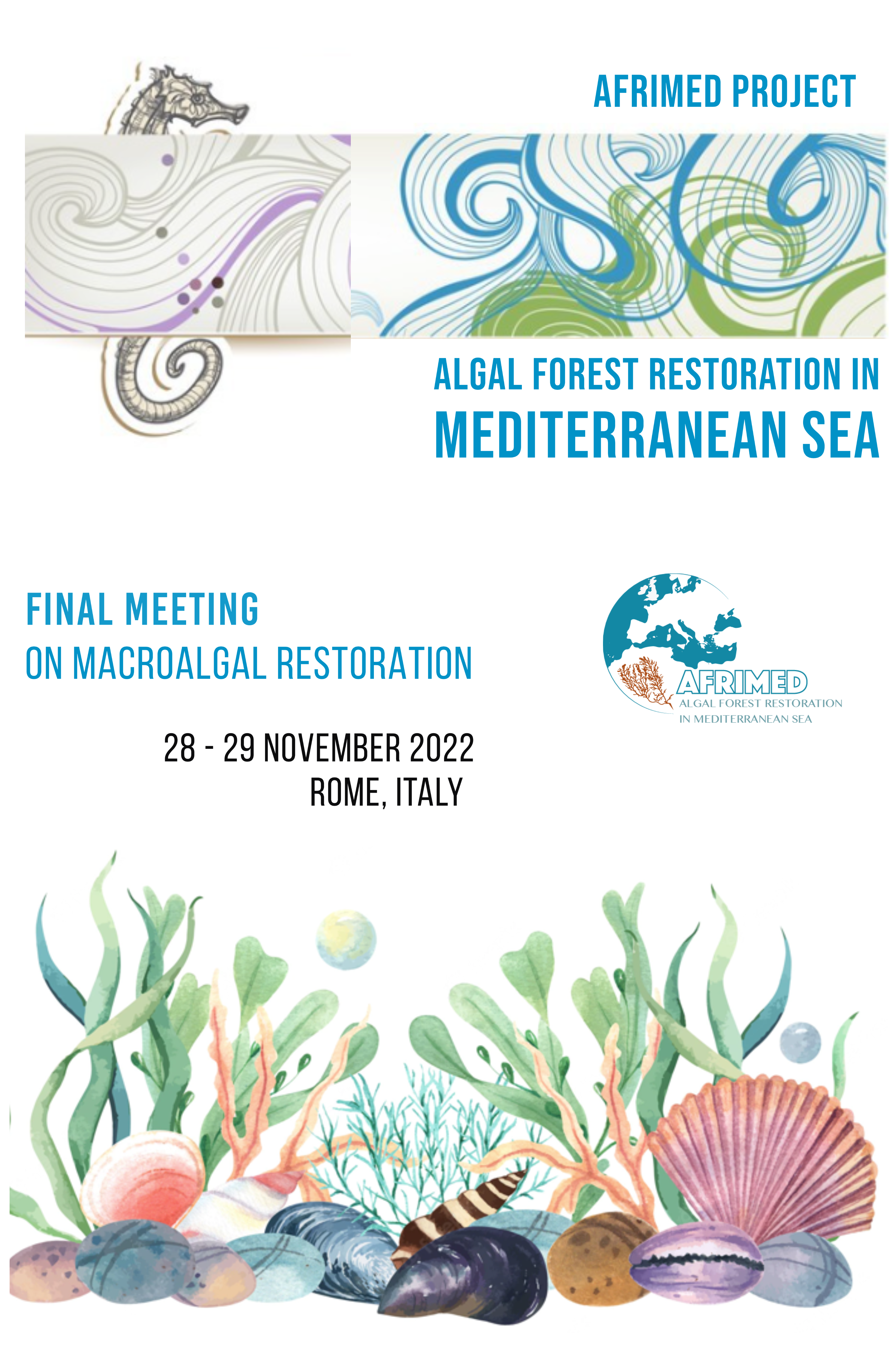 28-29 november 2022, Rome (Italy). Final Meeting AFRIMED project.
II AFRIMED Survey. Help the AFRIMED project! If you are interested in coastal conservation and restoration, fill out this short survey. Many thanks for your support and time! .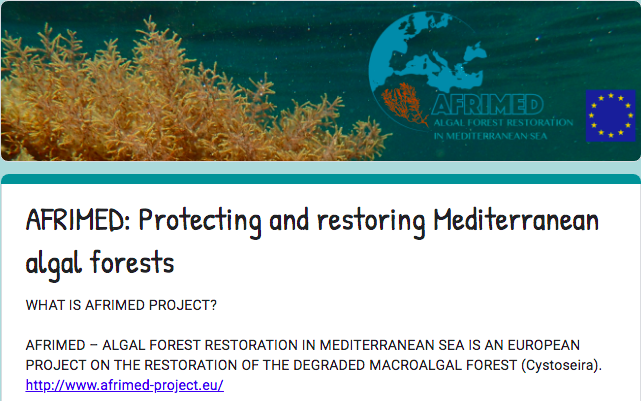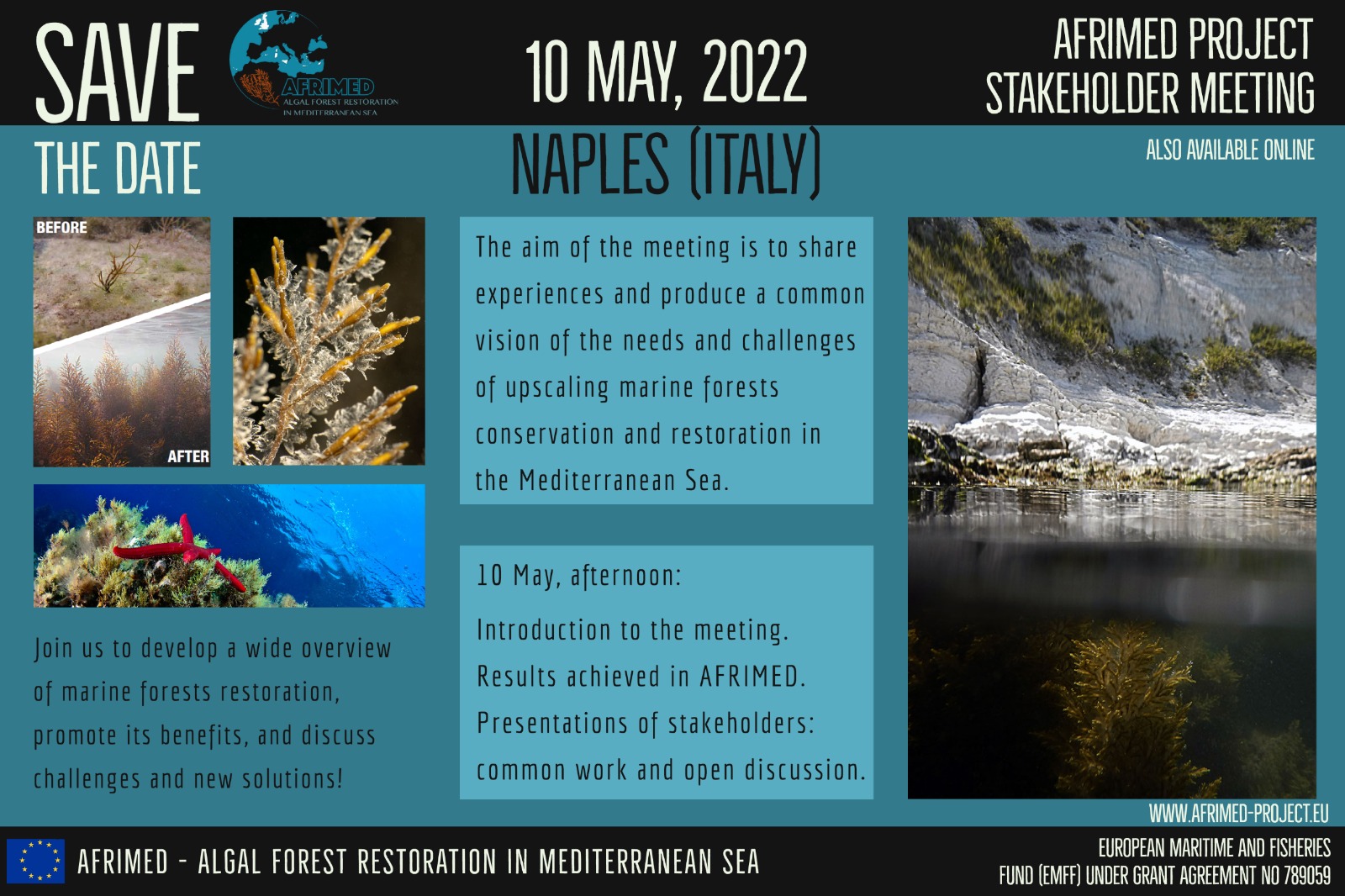 10 May 2022, Naples (Italy). Stakeholder meeting of AFRIMED EU project entitled "Restoring macroalgal forests in the Mediterranean Sea: are we ready for scaling up?"
The first webinar of the AFRIMED project entitled "Advances in marine forests restoration under the EU project AFRIMED and stakeholder involvement" 21st April from 10.00 to 12.00 (Paris time)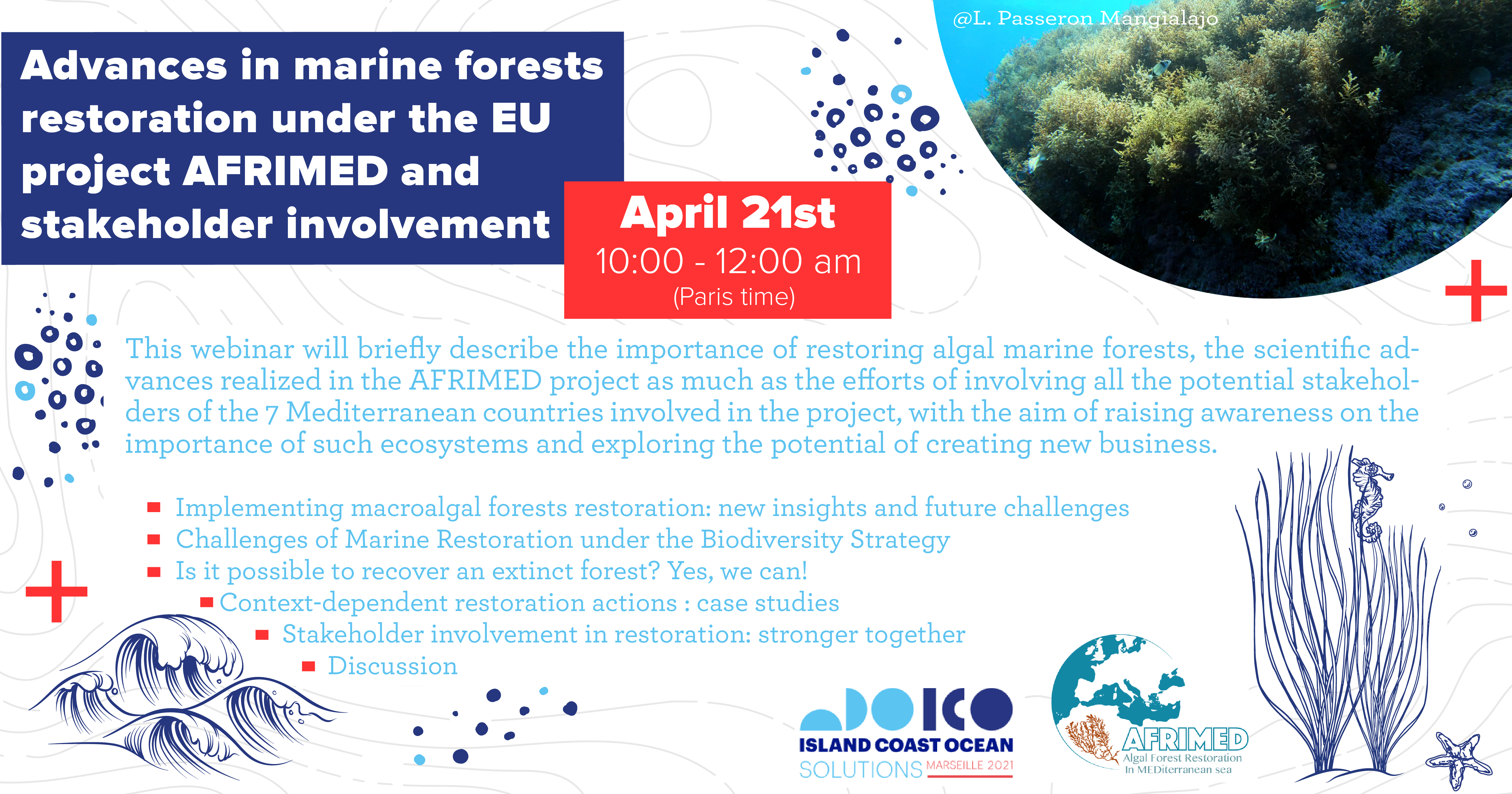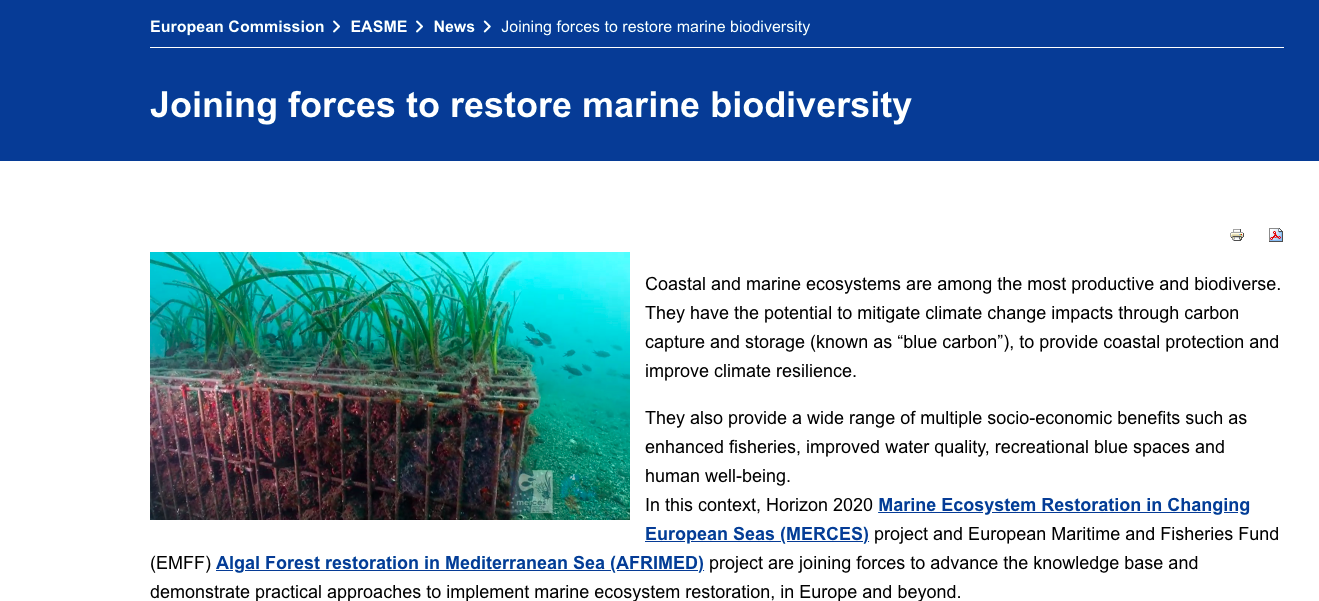 AFRIMED and MERCES: Joining forces to restore marine biodiversity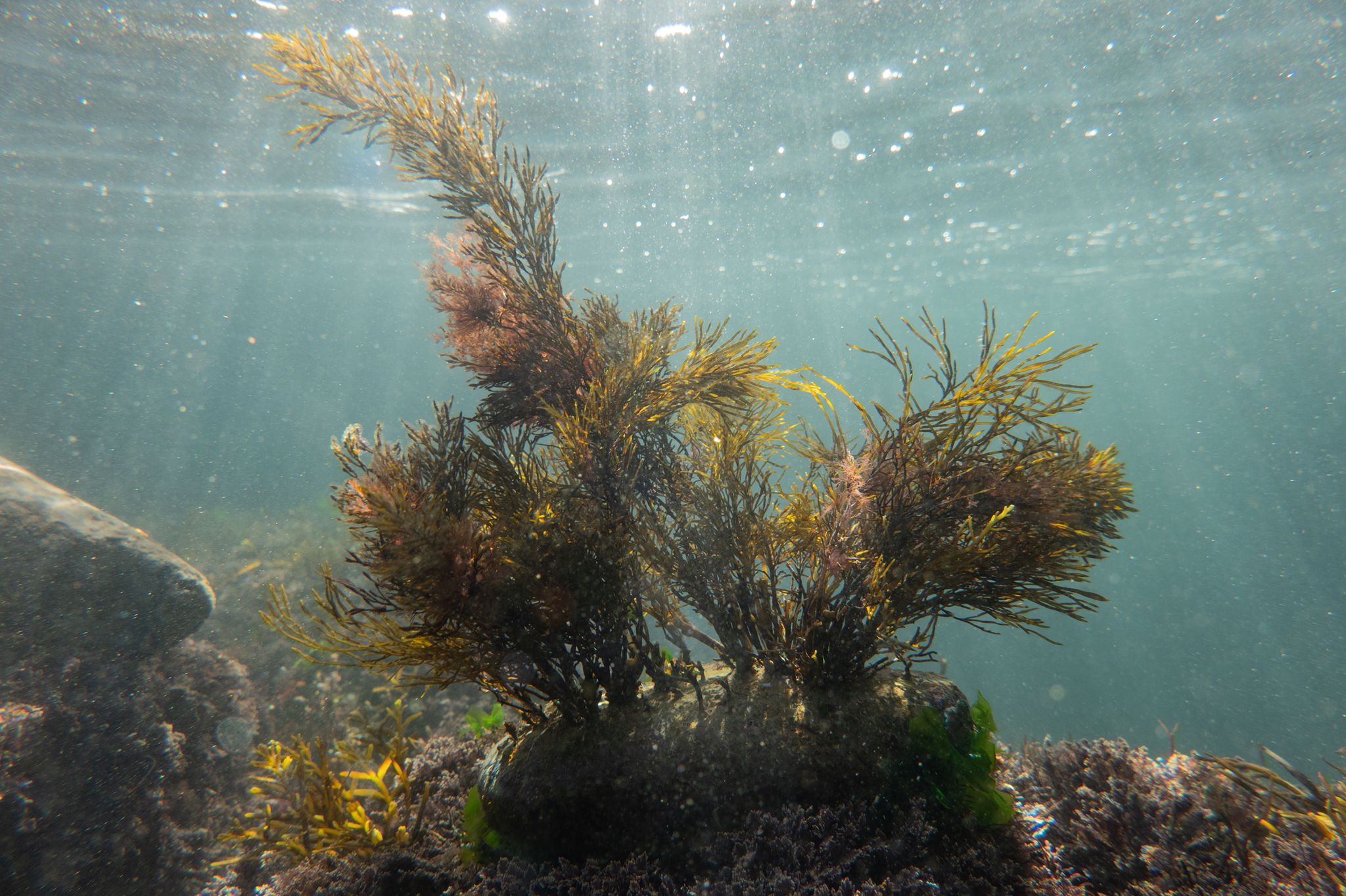 AFRIMED Post-Doc position
II AFRIMED Annual Meeting
The II AFRIMED Annual Metting was held on 8th and 9th February 2021 online.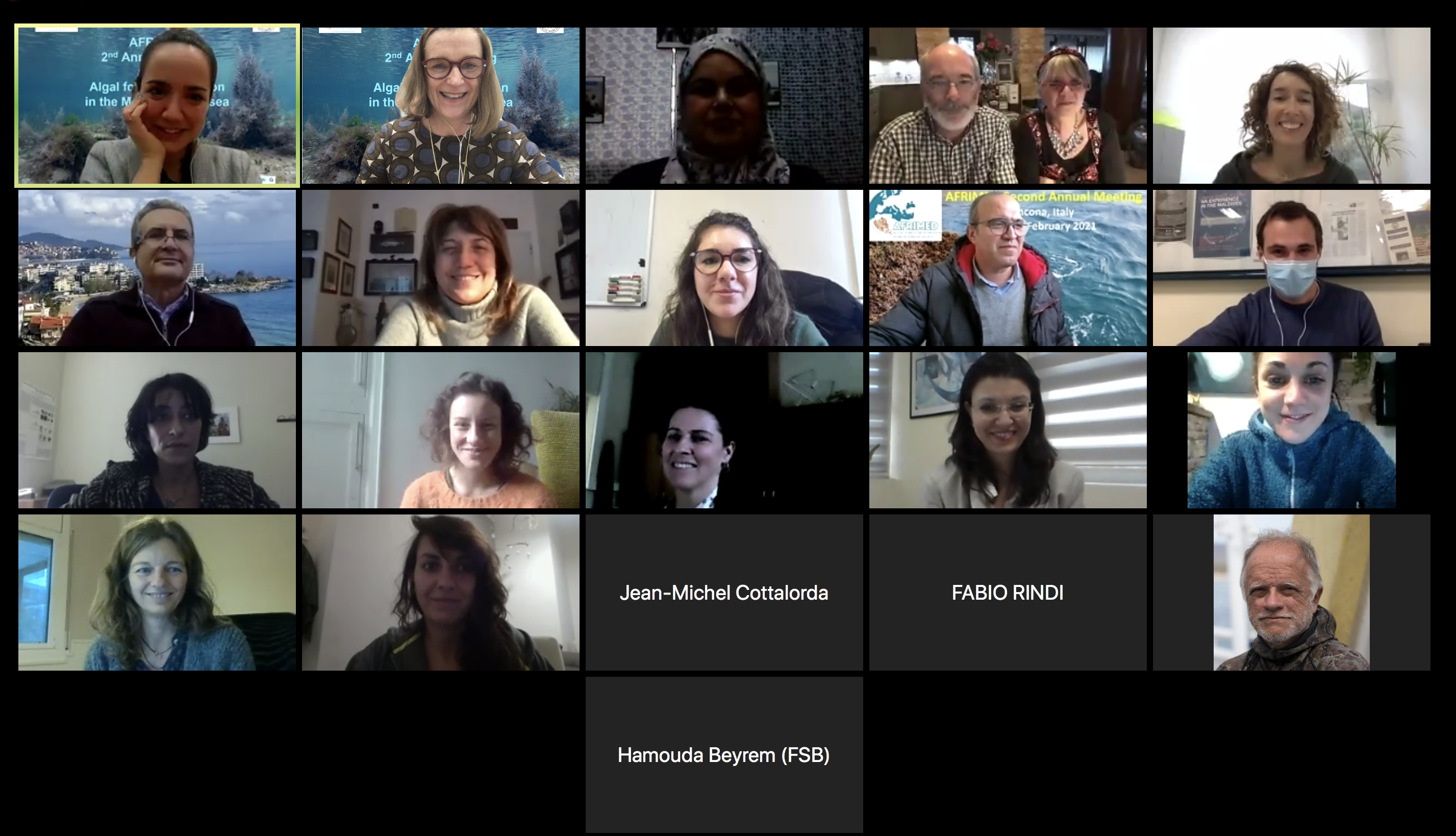 AFRIMED during the COVID-19 pandemic
Thanks to the COVID lockdown we realised how precious is every little freedom we have and, in the words of Ursula von der Leyen, President of the European Commission, how important is 'bringing nature back to our lifes'. Restoring nature is at the forefront of the new EU Biodiversity Strategy 2030 and AFRIMED is part of this renewed ambitious commitment to restoration.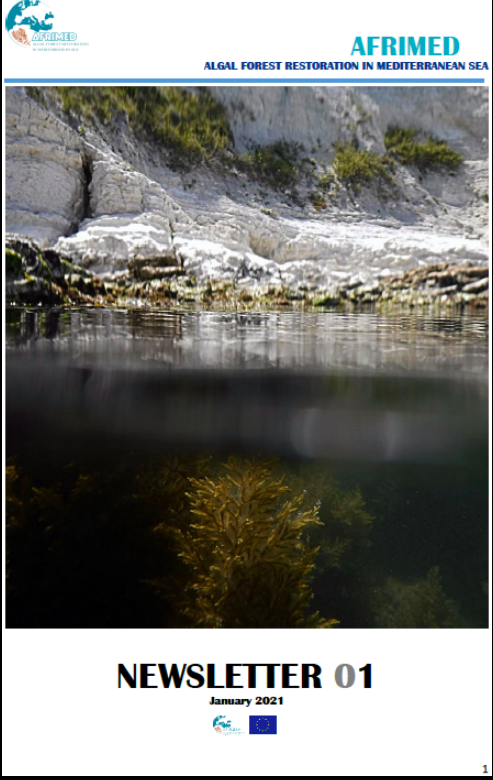 THE FISRT AFRIMED NEWS LETTERS
AFRIMED's first Newslettrs is online.
Don't miss it!
The AFRIMED website has been restored. We apologize for the wait!
Follow us also on the social channels Twitter and Facebook!